In 2018, I wrote a blog post about the 3 best online book clubs. They are still there, you can read here.
After participating in online book clubs for 3 years now, I believe now is a very good time to make your own. I started this post at the beginning of quarantine but I was too busy dying of anxiety to post anything. 
I am part of 2 book clubs: Reading Poirot and Reading Sci-fi.
how to start your online book club
First, choose your theme!
What type of books are you going to read? Fantasy, Sci-fi, all the books of one author, chic-lit, you name it. It's your book club.
Decide the size!
How many people you should have in your book club? You and your best friends? An excuse for wine night? My advice is to start small. Tiny, really.
Choose 3 people and test it.
Reading Poirot is, as you probably noticed, an Agatha Christie Book Club and it's small! 11 people that are chosen by the members so, to be a member you need to be accepted by everyone.
Reading Sci-fi is big, 68 people last time I checked and to join you need to click on a link, agree with the rules and that's it.
How long between books?
Are people going to have a month to read the book? A week? 2 months? This is crucial, people must read the book by the meeting day otherwise, how are you going to discuss?
How are you going to meet?
By my experience, I found out that message apps are better than video meetings. Read and type answers makes everything more organized and you can come back later and read the discussion.
You don't have to wait for other people to stop talking to say something and you can reply to a message on the spot.
I recommend Facebook Messenger, Whatsapp and Telegram. But of course, you can use any messenger app you prefer.
The best part of texting is you can do it anywhere.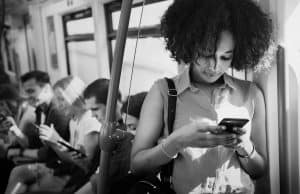 Save the date!
Don't overlook this. Open the calendar and choose a day, but not a number.
Weekdays are hard for most people because of work, but if you are a teenager for example, maybe your weekends are full and Tuesday afternoons are the best for your group.
Both of mine are on Sundays, but one is the last Sunday of the month and the other one is the 2nd one.
Who will moderate the discussion?
A moderator is a person who will conduct the book club discussion. They will ask the questions and will help to get everything organized.
On the book clubs I am in, we send questions to the moderator of the month and I like this method because we get a very good variety of questions and makes the moderator job easier.
I used to be part of the library book club, the Murder Mystery Book Club and there the moderators were the 3 oldest members of the club, and they created the questions and everybody had to reply until it circled back to the moderator.
Make some rules
"This is boring! There are no rules!"
You are dealing with people, and people are different. Discussion leads to views and opinions, so you need to be prepared. Depending on the type of book you can get some very heat discussions and they are amazing.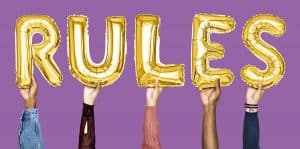 General rules are:
Be respectful and courteous.
If you are late and arrive in the middle of the discussion don't come back to the first question. Answer the one that's current and in the end, come back.
Don't give spoilers until the moment of the meeting.
And so on.
BONUS | Reading poirot book club
As I promised, here is the content of the Reading Poirot Book Club.
The book club started in 2018 and I joined in 2019. The books are so light and so fun and we are dissecting the choices of Agatha Christie when writing about Europeans.
Here are the books by year, if you click on the links it will go to amazon (so you can buy the books if you want).
Reading Poirot List of Books 2018
Reading Poirot List of Books 2019
Reading Poirot List of Books 2020
BONUS 2 | Reading Sci-fi Book Club
This book club started to help people who wanted to read sci-fi and had no idea where to start. 
The first year, the books were chosen to help understand the genre and the second year (2020) were more diverse books. 
Reading Scifi List of Books 2019
Reading Scifi List of Books 2020
Do you think this was helpful for you? Share it with your friends!
Leave a comment with your book club link if you want other people to join!