When I was 12 years old I was an avid reader, but the town I used to live only had one public library and not even a good one. I didn't have many books and everytime someone gave me or lend me one I was so grateful, I didn't even think if I'd like it or not.
I also notice that many people started to read with Harry Potter and I love how it made so many people into books. But after it, they got lost. Because they want more fantasy books and of course someone to talk too.
I am part of some book lover groups on Facebook and I see many people asking suggestions to give to their 12-year old boy, to make them like to read.
So I asked my community to ask their tween boys about the books they recommend, and I received great suggestions.
The books are also entertaining to parents, so they can read together.
I asked a lot of people and most of them told me their kids love anything by Rick Riordan. I read the 5 books of Percy Jackson and the Olympians series and I was so glad the author wrote it super fast, I bought one after another and devoured them.
Where to start
Percy Jackson is 12 years old and finds out he is the son of a god. He goes to a camp just for God's kids to learn their history, how to fight and to save the world.
The first series is Percy Jackson and The Olympians:
The Lightning Thief / The Sea of Monsters / The Titan's Curse / The Battle of the Labyrinth / The Last Olympian
After this series, there is another one called The Heroes of Olympus, where we get a new set of characters to join Percy Jackson and their friends, but with a twist, they are kids of Roman Gods. It also has 5 books and like the other series is an easy-going read, but full of history and imagination.
The five books are:
The Lost Hero / The Son of Neptune / The Mark of Athena / The House of Hades / The Blood of Olympus
You can buy the box at Amazon
My boys and my sister's sons love anything by Rick Riordan. Oh, and Pendragon. Excellent, imaginative books – stuff adults can read and enjoy but perfectly fine for young people.
I am not 12 but I want to read this one. After I received this suggestion I found the book trailer on youtube and it's basically about this boy who is super geek, loves superheroes, etc. He has a nerd, boring brother that only cares about homework and this brother became a superhero by chance, because he was alone when the aliens came. And the little brother wasn't there because he needed to pee. 🤣🤣🤣
It looks like a fun book and guess what?, "My brother is a superhero" won Best Children's Book Award.
I would give it a try.
My stepsons (12 & 14) just devoured "My brother is a superhero" by David Solomons
I asked my son. He's 11. He likes the Michael Vey series and he said "I think it is cool because it is set on the moon and different crimes are committed. A kid has electric powers and had to stop a giant corporation from taking over the world and or hurting his family"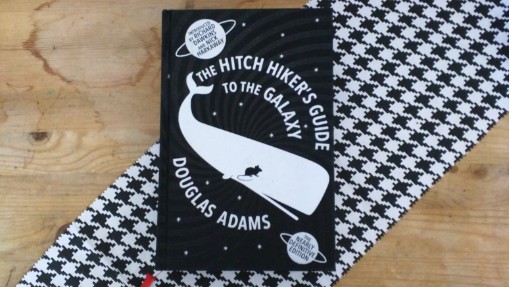 4 | The Hitchhiker's Guide to the galaxy
This is a personal preference. This book series was my favorite for a long time. It changed my way of thinking, I became more sarcastic and start to see the world as a critical person. My mom hated this because I was such a cute girl and suddenly I wasn't anymore. It's a smart and non-sense book for people with good humour.
Yes, I was 12 when I read it and I was introduced to it by a 12-year-old boy.
I currently own the Nearly Definitive Edition that are all books compiled in one edition, hardcover, beautiful.
The Hitchhiker's Guide to the Galaxy is a trilogy of 5 books. Douglas Adams is brilliant. Don't watch the movie.
The best book ever
This is the first installment of the best book series of all time. I found it absolutely hilarious to read, and I think that everyone on earth should read at least this book, if not the whole trilogy (Of five). If you are worried about not understanding it, it is fine because it is not required to understand every word, since it is so well and artistically designed. Thanks for reading, now go read the book!
Beware of this title. I have a friend reading it and I got 3 people recommending because the father gave it to the kid.  The first book has 334 pages, the second has 782 pages, the third has 681 pages… there are 14 books in total written in 22 years, 11,916 pages combined.
The Wheel of Time is a complex and pretty massive story that takes place in a fantasy world where the Dark One is breaking free from his prison. Rand al'Thor, a simple farmer's son, leads a happy life until a pair of mysterious travelers arrive in his small village. Soon, He discovers that he can wield the power of the Aes Sedai, throwing his life and the lives of his friends into chaos.
The first 2-3 books are usually where kids stop and decide to return some years later. There is some violence (good against evil, battles). It really depends on the level of the reader.
What was once the western United States is now home to the Republic, a nation perpetually at war with its neighbors. Born into an elite family in one of the Republic's wealthiest districts, fifteen-year-old June is a prodigy being groomed for success in the Republic's highest military circles. Born into the slums, fifteen-year-old Day is the country's most wanted criminal. But his motives may not be as malicious as they seem.
From very different worlds, June and Day have no reason to cross paths – until the day June's brother, Metias, is murdered and Day becomes the prime suspect. Caught in the ultimate game of cat and mouse, Day is in a race for his family's survival, while June seeks to avenge Metias's death. But in a shocking turn of events, the two uncover the truth of what has really brought them together, and the sinister lengths their country will go to keep its secrets.
Epic Book
I brought this book with me on a week-long field trip, and four people, including me, read it. I finished it in two days and got the person who sleeps under me to read it. Later, my best friend read it and gave it to someone on the airplane home. All four of them loved it and recommended it to even more kids at my school. Even though there is violence, it doesn't go into detail, and most books geared toward this age group have to fight. The book has a great message. After June watches her country do some questionable things, she starts to wonder about what they are doing. In the end, she stands up for what is right and doesn't follow blindly. As a side note, one of the characters call everyone "cousin," and now my best friend calls me that to drive me insane.
I read The Lord of the rings when I was 14. I couldn't take my eyes off the book, I became a fan in no time. I want to read it all. I only put my hands on The Hobbit 7 years later and I wish I knew sooner. I wish I could read it when I was 12 because it's a perfect age and it's the perfect book to learn about Tolkien.
You can't grow up not knowing about the master of fantasy.
I found about it reading
The Word is Murder
by Horowitz, he is also the author of Alex Rider' Series. It has 10 books launched.
They said his uncle Ian died in a car accident. But Alex Rider knows that's a lie, and the bullet holes in the windshield prove it. Yet he never suspected the truth: his uncle was really a spy for Britain's top secret intelligence agency. And now Alex has been recruited to find his uncle's killer
Here are the first 3 books, you can check all the series here.
For kids the age 11 and up, who like action films like James Bond!
Alex Rider is basically a young James Bond. He serves his Country and he works for Mi6! I have read the whole series and I think they are amazing. Alex Rider is a normal school boy until his uncle dies! Mi6 communicate with him and he is sent to his first mission! There are lots of deaths in the whole series but they can be exciting! Anthony Horowitz is a very good author and once you read one of the books, you are hooked and you will want to read the other ones!
In the Fablehaven series, Kendra and Seth find there is a magical world that has been protected by their family for generations on secret preserves around the world. Fablehaven is one of the secret preserves presently under the care of their grandparents. Unfortunately, this world is in danger. Kendra and Seth find that they play an important and unique role in saving the magical world and the real world from complete destruction. Each of the 5 books chronicles their struggle against the Society of the Evening Star which seeks to unleash the worst demons ever from a prison locked by 5 artifacts and 5 guardians. These books are well written and full of surprising twists and turns. They make exciting reading for both adults and young people alike.
Fablehaven rocks!
I love this book! I love the whole Fablehaven series. Why? Because it's awesome! Kendra and Seth goes to an adventure to save their family. I admit that Seth is a bit hard-headed and not followinng the rules got him in trouble and in danger. But, his family was there to guide him from wrong to right. He does mature on every book, but not obviously or faster. Seth grows in his own pace. I also liked Kendra, the seemingly "prefect" older sister. She was shy, at first. She believed she was a coward, weak and powerless. This book will help kids gain confidence just like Kendra did. Two-thumbs up! Really Recommended!
I am talking about the series here because the first book is for any age, but it's necessary to give the tone of the story.
"After finding a mysterious, handmade field guide in the attic of the ramshackle old mansion they've just moved into, Jared; his twin brother, Simon; and their older sister, Mallory, discover that there's a magical and maybe dangerous world existing parallel to our own—the world of faerie. The Grace children want to share their story, but the faeries will do everything possible to stop them…"
The books are very short, there are 5 books in this series and I recommend buying the hardcover. The illustrations are great to set the story.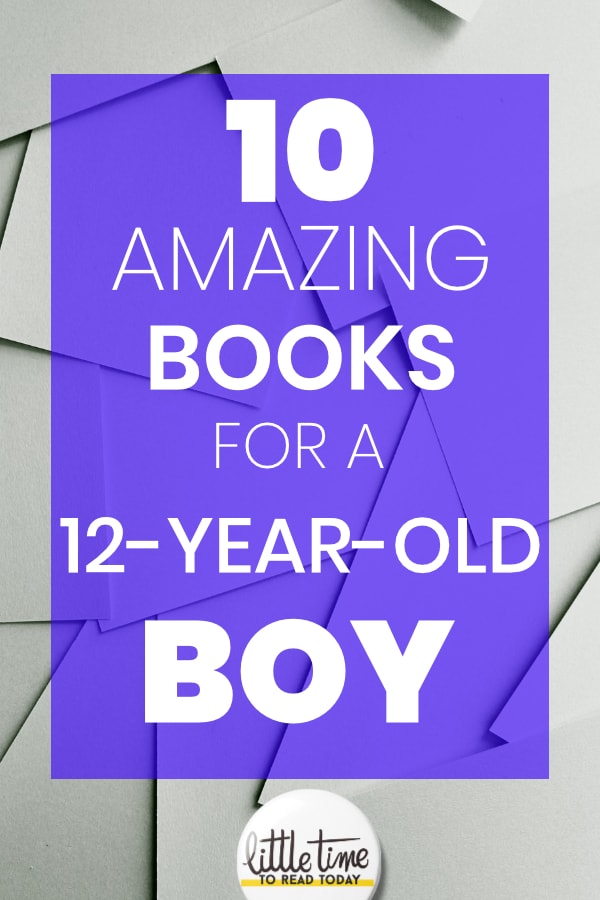 Do you have other suggestions? Share in the comments.