I don't know about you but I always envied when I saw a book club in a movie.  And have lived in a small town most of my life with a shame as a library and only one bookstore where the books where wrap in plastic and overpriced I dreamt about it for so long.
After I moved to a big city, everybody was so busy to be in a book club and I just let it go. I told myself maybe when I am retired, I can have a book club. Sad, eh?
Two years ago, a friend of mine posted on facebook she wanted to try an online book club, but not one that everyone reads the same book. It was more like an accountability book club. And that was my first book club.
She created a WhatsApp group and we are talking about books and life and doctor who, and blogs, Instagram and more books. This opened my eyes to online book clubs. For years, I heard about the Oprah Book Club and I checked more than once and I am sorry, it's not the type of book I like to read. But I understand the importance of it and I am glad that most Americans read more and more because of Oprah!
I love Instagram, and I follow some celebrities there, one of them is Drew Barrymore. In one of her stories she mentioned a book club from Reese Witherspoon.
1 | Reese Witherspoon Book Club x Hello Sunshine
Ok, this is important. For a long time, Reese Witherspoon was just an actress to me, cute one from Cruel Intentions and Legally Blond. I never thought about her for more than a second after a movie ends. Until one day, in 2016, I was watching a crazy movie called Gone Girl and she was the producer. And I was astonished and started research until I found this video:
So yeah, Reese became a person to me after that. I felt represented and when I saw Drew talking about her Book Club, I follow the link and found out that all books celebrate women's histories.
If you like audiobooks she has a partnership with Audible, so everytime a new book comes out it's there already.
Of course, you can check all the books in her Instagram
2 | Our Shared Shelf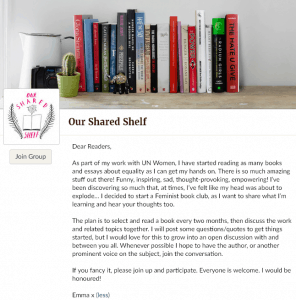 This is another feminist book club started by Emma Watson (our eternal Hermione) inside the GoodReads platform.  I joined when it was launched but I am not there anymore.
This is an awesome book club, it's huge and it's super active. Actually, it's insanely active.  I don't have time to be in this book club, unfortunately. However, I would love to have something like this when I was in High School.
This is an Instagram book club, and it's one of my favorites because it's so pretty and the book recommendations are great.
To join the conversation just add a photo with a hashtag #purewowbookclub and of course, visit the hashtag to see what people are talking about.
They do US-only (meh) giveaways every Wednesday.
The difference in this is every month they choose a different person to be the host (to choose a book) and this person can be an author or entrepreneurs. Check their highlights on Instagram to take a look at past hosts and books.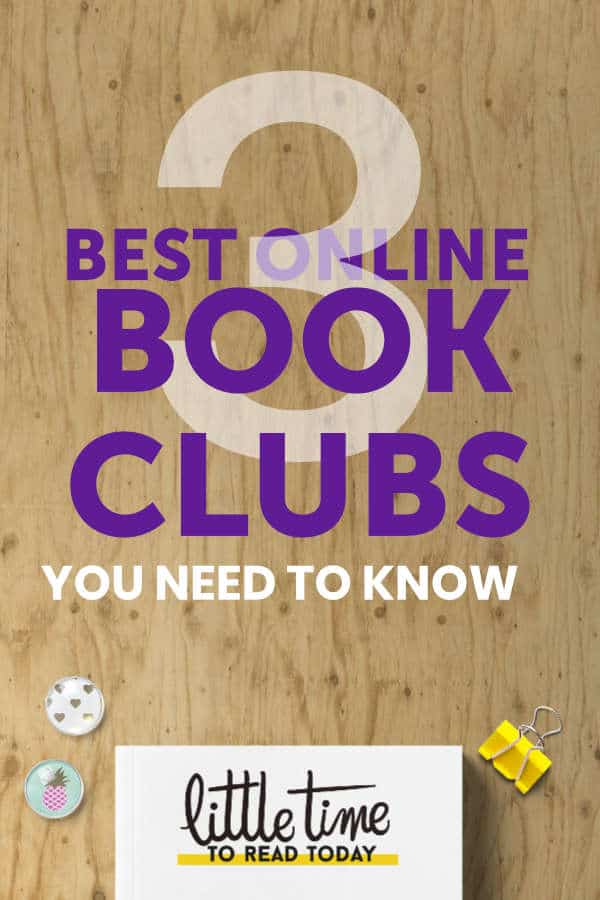 Are you in an online book club? Share in the comments.