I was writing too much about my eating habits, so I decided to back to books for a while.
I am reading Margaret Atwood's The handmaid's tale, and I don't know about you but I have this nasty habit of picking my nails when I am feeling anxious. According to my mom, my dad used to bit his lips, so yeah, we're kind in the same boat here. Some books drag me to the anxious valley and as I read sitting on the couch, with the book over my knees, one of my hands has way too much freedom.
Like I said in another post, I only eat when I am hungry but of course, sometimes for the sake of not destroying your nails, we should eat snacks while reading.
So here is a list of the best snacks to read with one hand that won't spill on your books or make you losing the track of your weight.
It's funny how we grow up learning that only birds eat seeds. When I was a kid I was told that if you swallow a seed, a tree will grow inside you. So I had this silly barrier. I am an X-Files fan and Mulder is often seemed eating sunflower seeds.
So I decided to try the roasted one and it tastes amazing. The best part is it's not shallow calories, it's a high source of protein, so if you're doing a protein diet like Keto, this is a snack for you.
It has lots of flavors, check this out.
Another seed that in my opinion is much better than the sunflower seed (sorry) is the surprising pumpkin seed.
So, I've been throwing away this seeds my entire life, it was only last year I found out you can eat this seeds. It's so crunchy and so good! There are so many recipes online, my favorite is the garlic and rosemary one by Sofia.
There is no shame in buying the product, here is a link for a Toasted onion and garlic pumpkin seed. I've tried that one and it's sooo good!
I have a passion for raw almonds and walnuts. Once my mom bought 1kg of almonds and I almost ate the entire bowl while reading
A Storm of Swords
. Don't do this. To eat nuts while reading you can't take the entire pack. Although is very healthy and contains selenium and good fats, eating too many is not healthy at all.
Choose your nuts, here is what 1 serving of each means:
24 almonds
12 hazelnuts
8 Brazil nuts
35 peanuts
18 cashews
14 walnuts halves
15 pecan halves
12 macadamia nuts
You only need one serving a day or five servings per week to help prevent heart diseases. So make your mix and eat one by one very slow to make it last.
I am not talking about the store bought, nor the microwave one. Popcorn is very healthy and it's part of the Mediterranean Diet (Yes!!).
Popcorn is my all time favorite because reading is like a movie in your head. 😀
One of the first things we bought on Amazon when we became prime, was a Hot Air Popcorn Maker and we have it since 2015 and we make popcorn at least 2 times a week, it's durable, easy to use and pops almost every kernel (some just want to be free and fly away).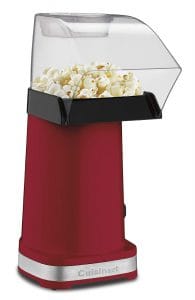 It makes popcorn without a single drop of oil. But then it created another problem, the salt didn't stick to it. Then you need to add an oil, and what I do is spray olive oil (simply add olive oil to a spray bottle) which is in raw form so it's super healthy and throw some salt on it.
My friend suggested me to put table salt inside the food processor, so you can make a super fine salt but I didn't like the method because there was salt everywhere in my kitchen. There was a cloud form of the salt, I even breathe it, not fun! If you want to try this, do a tablespoon at a time, not a cup like I did.
Fruits are amazing but some are very stainable. Not all berries are okay, only if you are super careful. Cherries are amazing berries, but it has a pit and it's bloody.
Here are 2 suggestions of the best berries to snack while reading:
If it's summer, then raspberries. It's snack size, you can eat a bowl and no harm will be done. It has antioxidants and vitamins.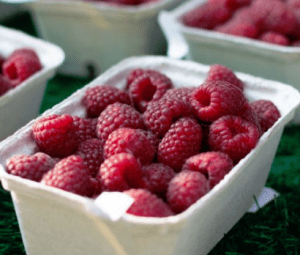 If it's late summer or early fall, seedless grapes. I am not sure if a grape is a berry, but let's believe it is. It's small, you can eat 3 servings a day and it's all good.
If it's any other time of the year, frozen blueberries. I know what you thinking, why not raw blueberries? Same reason as cherries. Blueberries, blackberries, and cherries are delicious but OMG how they stain!
And frozen blueberries are available year round and it's perfect for a good snack. Even frozen it still soft and refreshing.
But if frozen berries hurt your teeth you can always go for the no sugar added dried berries. 
So, what do you eat while reading? Share in the comments.